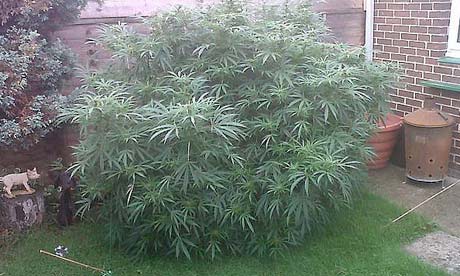 In 2009 an elderly couple who bought what they thought was an innocuous green bush at a flea market and planted it at home were shocked to realise they had unwittingly grown a monstrous cannabis plant in their garden.
Police in Bedford were so surprised to discover the shrub, they posted a picture to Twitter about their find.
In the message, the force said the plant had been "seized today."
The message exclaimed: "Elderly couple bought shrub at car boot sale, tended carefully-biggest cannabis plant we had seen!!".
Police officers were said to be astounded when they spotted the plant.